Dopravní nehoda - 27.01.2014 - Police nad Metují – Hlavoňov
Místo události: okres Náchod — Police nad Metují – Hlavoňov Datum a čas ohlášení: 26.1.2014 14:27 Typ zásahu: Dopravní nehoda Zasahovaly jednotky: PS Náchod, JSDH Červený Kostelec (Stáž na HZS), JSDH Police nad Metují Popis zásahu: Při návratu jednotek na základnu byla ohlášena dopravní nehoda 1xOA na střeše s vyproštěním, po příjezdu první jednotky na místo bylo zjištěno že se ve vozidle nacházeli 3.osoby,před příjezdem jednotky byli osoby mimo vozidlo bez zranění.Spolupráce s Policií ČR a ZZS Náchod Výjezd: CAS 20 TATRA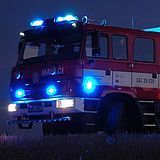 Dopravní nehoda - 27.01.2014 - Police nad Metují – Hlavoňov
Content will continue after the ad
Continue below for more content
Delete photos and videos from the album
Select all photos or videos you want to delete and confirm the action.
Title
Dopravní nehoda - 27.01.2014 - Police nad Metují – Hlavoňov
Description
Místo události: okres Náchod — Police nad Metují – Hlavoňov
Datum a čas ohlášení: 26.1.2014 14:27
Typ zásahu: Dopravní nehoda
Zasahovaly jednotky: PS Náchod, JSDH Červený Kostelec (Stáž na HZS), JSDH Police nad Metují
Popis zásahu: Při návratu jednotek na základnu byla ohlášena dopravní nehoda 1xOA na střeše s vyproštěním, po příjezdu první jednotky na místo bylo zjištěno že se ve vozidle nacházeli 3.osoby,před příjezdem jednotky byli osoby mimo vozidlo bez zranění.Spolupráce s Policií ČR a ZZS Náchod
Výjezd: CAS 20 TATRA
Settings
Public album
Anyone can see the album.
Available only for 18+
Only people who have confirmed their coming of age can see the album with 18+ content.
Hidden album
Only people who know the exact address of the album can see that.
Locked album
Only people who enter the code you set can see the album.
Create photo gifts
From albums and photos on Rajče or even from a computer disk; you can easily and quickly create various photo gifts for yourself or your friends.